NEW HOPE ANNUAL WOMEN'S EVENT
Grab your girlfriends and join us for the Annual Women's Event this Fall! More info will be released soon! Tickets will be available in August.
Date: November 3, 2018
Location: New Hope Church Friendswood Campus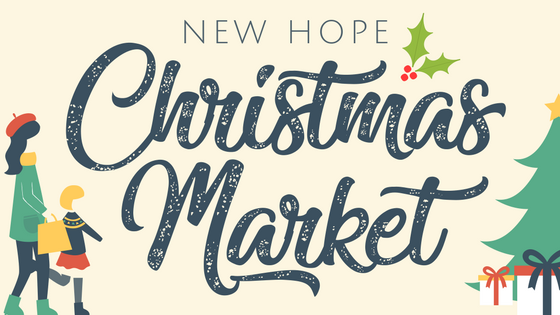 NEW HOPE CHRISTMAS MARKET 2018
For the past three years, New Hope Church has hosted Night to Shine, a special needs prom sponsored by the Tim Tebow Foundation. Each year, volunteers in the community come together to celebrate, spoil and love on hundreds of people with special needs, their families and caretakers! Our Christmas Market is a fundraiser that raises money via the
vendor fees and uses those funds to purchase supplies for the event such as tiaras, desserts, limousines, corsages, formal wear and more!
Opportunities are available for handmade woodwork, jewelry, toys, quilt work, handbags, candles, makeup, pet items, children's products, clothing, etc. Food vendors are also welcome!
If you are interested in supporting Night to Shine and the special needs community, please join us as a vendor or attend our Christmas Market!
Date: December 1, 2018 from 10AM-4PM
Location: New Hope Church- Friendswood Campus
VENDORS>>>> Sign up HERE
NIGHT TO SHINE 2019
Date: February 8th, 2019
Location: New Hope Church- 288 Campus
If you are interested in volunteering for Night to Shine 2019 and would like to receive updates about the event, please sign up HERE.
If you are interested in attending Night to Shine 2019 and would like to receive updates, please sign up HERE.
VOLUNTEER OPPORTUNITIES
The Events team is always looking for volunteers to assist us with special events and event prep. Our ministry works on events such as:
Night to Shine
Annual Women's Event
Volunteer Celebration
Campus Decor (Christmas Tree Decorating/Movie Series Props/Christmas Eve Prep/Church wide BBQs)
External Event set up/tear down
Want to host an event?
Looking for a venue to host an event? New Hope is available for business related events as well as graduations, banquets and luncheons. Unfortunately, we are unable to accommodate personal requests such as birthday parties or baby showers. If you have any questions regarding a possible event, contact us at or click the link below to request an external event.